Founder's Story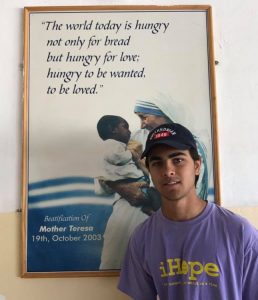 Sparkle and Rise founder, Shetal Patel, was always looking for ways to help others. Once she had children, the need became even greater, as they too began asking what they could do to help those less fortunate than themselves. Shetal searched for ways to give back to her community that wouldn't mean taking time away from her kids but would allow her to involve her entire family in the experience.
Volunteering as a family was more daunting than she anticipated. Many nonprofits in her Austin community had age restrictions or other requirements difficult for children to meet. Some even had waiting lists. Shetal would then end up writing a check to the charity they wanted to support, but that experience lacked something. For her children, it didn't feel like they had participated or helped.
Finally, when Shetal's family visited her husband's family in Africa, her then 15-year-old son found a way to give back on his own. He sold "Shirts for Hunger" t-shirts to friends and neighbors and raised enough money to feed 80 orphans at the Mother Teresa Orphanage for three months. Shetal was in awe of her son and the impact he had on the children they met in Africa. They knew they had to take the idea further.
Sparkle and Rise was born of a desire to provide a platform for privileged but spiritually-hungry children to help children around the world who have much less than they do — children who are hungry for food, care and education.
Sparkle and Rise now serves children in three parts of the world to which Shetal and her family have significant connections: Ahmedabad, India, where Shetal was raised; Lusaka, Zambia, where her husband, AJ, grew up; and Austin, Texas, the place they now call home.
You might not be able to change the entire world, but at least you can change a small part of it, for someone.
Make a Difference
we empower spiritually hungry children to take care of nutritionally hungry children