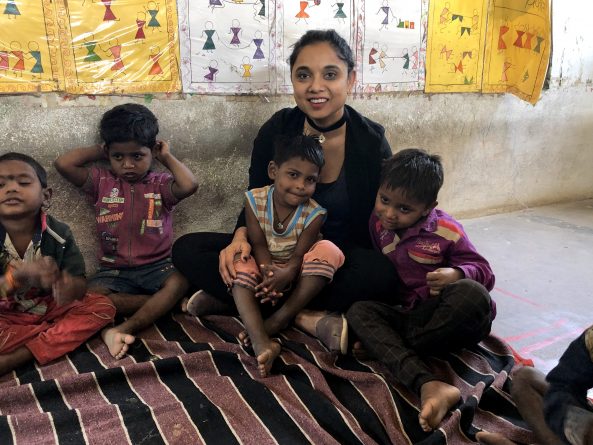 For as long as I can remember, I have looked for a way to help others. Once I had children, the need became even greater, but I didn't want to spend time away from my kids. Instead, I wanted to involve my entire family. In 2018 when we traveled to Africa to help children at the Mother Teresa Orphanage, I began to see a way to do just that. My then 15-year old son raised more than $1,200 with his "Shirts for Hunger" campaign and was able to feed 80 orphans for three months. He inspired me to help more kids gain exposure to these kinds of experiences, so in January of this year, I started SparkleandRise.org. I began by traveling overseas to chose projects that were genuinely critical the people they affected.
One of the motivating factors for Sparkle and Rise was this: I know a lot of people who want to create positive change but think like I once did, "I am already really busy, and how much of a difference can I really make?" To them, I say, "You might not be able to change the entire world, but you can change a small part of it, for someone." Sparkle and Rise adopts small projects that have huge impacts on children around the world.
Sparkle and Rise encourages the entire family can get involved. We have a Penny Project for young children in which they are given a jar to collect change for their chosen project. In fact, a few Austin children, ages 6-11, were able to raise $300 to support mobile libraries in India. Young teens can become ambassadors, and parents can create their own social media funding.
To learn more about Sparkle and Rise and how you can help, please "like" our Facebook page.