Sparkle some love and donate what you can
$2

of $1500 Raised
Cincinnati Doctor's Mission Trip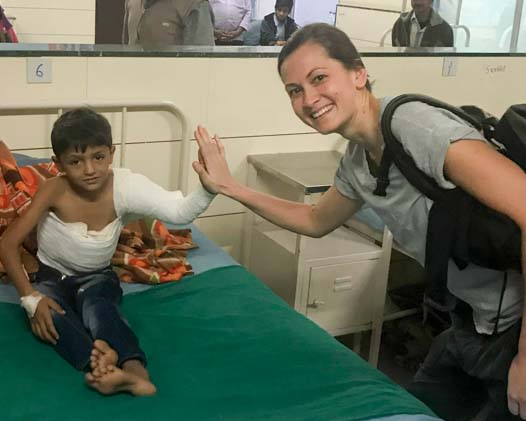 A team of surgeons from Cincinnati children's hospital, led by Dr. Shital Parikh, orthopedic surgeon, go on a mission trip to India every year to help underprivileged children with severe spine deformities, scoliosis, hand deformities, hip repairs, and neuromuscular conditions.
The children who desperately need these treatments range from ages 3-14 years. The surgeries are complicated and expensive, and local physicians do not perform them due to the complexity of the deformities and the expense. Safely executing these operations requires two expert surgeons working in the operating room for up to 10 hours, a highly skilled pediatric anesthetist, expensive implants, and special neuro-monitoring equipment. Without surgery, these children risk becoming paralyzed before early adulthood as the curvature of their spines begin to damage their spinal cords. The metal rods and implants they receive during surgery will remain in their bodies for the rest of their lives.
The implants and surgical instruments can cost more than $2 million. The surgeons from Cincinnati carry these items in their luggage, often in their carry-on bags, so as not to risk losing them. They pay customs taxes on the instruments when they land in India. While the local charitable hospital in India provides a facility for the operations, the team of doctors pays for its own travel expenses and takes no fees for their work. The team also takes the time, pro bono, to educate and train more than 70 spine surgeons in the local region so they can handle more complex surgeries in the future.
What do these doctors receive in return? A smile and a hug from the children they help and their families. Verbal communication is difficult due to the language barrier, but a smile is the universal symbol of gratitude, and a hug speaks for itself.
How can we support these doctors so that, in return, they can help more families and provide these vital procedures to more children? Please help in whatever way you can; even a dollar helps. You can rest assured your contribution is making a direct difference in the lives of children who truly need our help.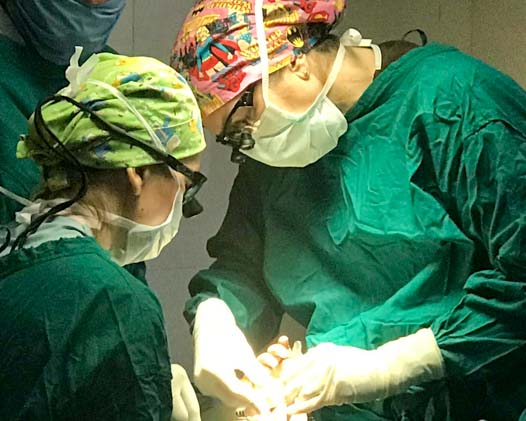 Make a Difference
we empower spiritually hungry children to take care of nutritionally hungry children