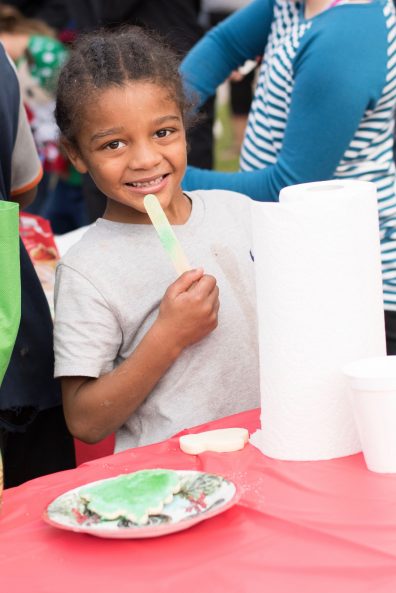 Tooth decay is a minor inconvenience for many families. Pop on by the dentist,
and they'll fix you up. But for underprivileged children, even in the United States, treatment can be out of reach.  They can go for days or weeks in pain, unable to sleep or eat and sometimes missing school. It sets them up for dangerous infections and losing those teeth.
Why does this happen? For children like the ones in Santa Rita Courts in East Austin, there are several contributing factors:
Limited or no access to dental care
Lack of oral health care products
Unemployment in the family
Belief in the myth that baby teeth don't matter
Homelessness
Neglect by caregivers
Failure to form dental care habits
To help solve this problem, Sparkle and Rise will distribute oral hygiene care bags to all 80-plus children of Santa Rita Courts.
We are partnering with Dr. Falguni Patel, who will help these children understand the importance of cleaning and taking care of their teeth to prevent the oral disease that comes as a result of neglect.
Dr. Patel has been practicing dentistry since 2006 and regularly volunteers with organizations such as Give Kids a Smile, St. David's mobile dental van, mission trips to Nicaragua and SparkleandRise.org.
Thank you to Vivify: Refresh on the run, who has generously volunteered to sponsor the hygiene products.